nano-ex: Award for best innovation for lab-equipment 2021
Wiley Analytical Science Award 2022 chooses nano-ex as winner of this year's competition
Innovative solutions and products for laboratory work are awarded annually by the specialist publisher Wiley Analytical Science. In the "Separation, Lab Automation & Lab Equipment" category, DermaPurge took first place with the innovation nano-ex.
Read more: https://analyticalscience.wiley.com/do/10.1002/was.00170292/full/ 
LABORPRAXIS reports on nano-ex
DermaPurge in the CHEManager Innovation Pitch
Effective skin cleansing solutions for occupational safety: Background article provides insights into development
CHEManager, the trade and business journal for managers in the chemical and pharmaceutical industries and related sectors, presents one innovative start-up every month im CHEManager Innovation Pitch. The latest pitch provides a deep insight into the development history, status and goals of our spin-off DermaPurge at the Leibniz Institute of Polymer Research Dresden – including upcoming product developments and an interview with the founders. 
The complete article and download as PDF via the following link (German only): https://www.chemanager-online.com/news/effektive-hautreinigungsloesungen-fuer-den-arbeitsschutz
nano-ex is nominated for Wiley Analytical Science Award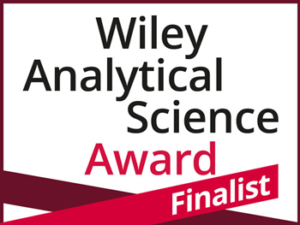 Jury of experts and users nominates nano-ex

Every year, the specialist publisher Wiley Analytical Science awards prizes for innovative solutions and products for laboratory work. This year, a jury of experts and users has nominated nano-ex in the category laboratory equipment. Voting is still possible until 31 September via the following link: www.was-award.de/com
dermatest confirms optimal skin compatibility of nano-ex
Very good skin compatibility dermatologically confirmed
The independent dermatological institute dermatest has awarded the skin compatibility of nano-ex with "very good". This seal is awarded for epicutaneous tests in which skin contact with the test product did not cause a product-related reaction in at least 30 test subjects. The epicutaneous test (patch test) is the detection of a primary irritant effect or a contact allergy (by provoking allergic skin reactions in already sensitised test subjects) through epicutaneous, localised and time-limited contact with the preparation under investigation.
Webinar for occupational health experts in Nanotechnology Research
First Webinar to introduce nano-ex: supported by the German accident insurance funds.
In order to present the occupational safety innovation 'nano-ex' to safety professionals at universities and research institutions in nanotechnology, DermaPurge is launching a webinar series in cooperation with the accident insurance funds.
nano-ex: a novel standard first-aid kit for occupational health in nanotechnology
nano-ex is now available within EU
If skin contact with nanoparticles occurs despite preventive measures when working with nanoparticles, nano-ex offers the first effective option for effective skin cleaning. nano-ex is soap-free and therefore TRGS-401-compliant, as the skin barrier is not impaired. nano-ex is suitable for all types of nanoparticles and removes more than 99% of all particles. nano-ex can be ordered immediately within the EU.