Rapid.Tech 3D: DermaPurge introduces Powder-ex and advises on occupational safety in additive manufacturing with powdered materials
The Rapid.Tech 3D Printing Fair is one of the most important information events in the field of additive manufacturing processes. It looks at the status and progress of rapid prototyping up to the implementation of end products with the help of additive manufacturing, as well as the technology's entry into series production.
As part of Building 3D e.V., DermaPurge was invited to provide information about the risks of handling powdered materials and important building blocks for occupational safety – and of course to present Powder-ex as a unique innovation for these workplaces.
Frankfurter Allgemeine Sonntagszeitung interview with DermaPurge Managing Director Jonas Schubert
Risks of chemical warfare agents and weapon-ex as a decontamination solution
"Despite the ban, chemical weapons have been used again and again. For Putin, too, they are definitely an option." Due to the current situation and threath in Ukraine, the science section of the Frankfurter Allgemeine Sonntagszeitung of 3.4.2022 addresses the risks of chemical warfare agents and the weapon-ex developed by DermaPurge – in an interview with Dr Jonas Schubert, Managing Director of DermaPurge GmbH.
BRANDSCHUTZ -Article informs about "pak-ex" as a new product for the cleaning of PAHs after fire operations
In Collaboration with Marcus Bätge (FeuerKrebs®), we provide information on the current state of operational hygiene, risks from PAHs, and pak-ex as a state of the art solution  
pak-ex developed by DermaPurge for the effective cleaning of the skin after fire operations for firefighters is presented in the current issue of BRANDSCHUTZ. Together with Marcus Bätge from FeuerKrebs®, the risks posed by PAHs are explained and how pak-ex sets new standards in skin cleansing.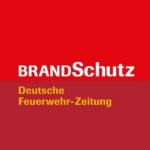 News from chemistry: Article on nanosafety and nano-ex

"Washing off tiny particles" – Nachrichten der Chemie publishes extensive article on nanosafety and nano-ex.
Based on the innovation nano-ex developed by DermaPurge and the extensive application possibilities, 'Nachrichten der Chemie' dedicates an article to the topic of nanosafety – with background information on challenges for occupational safety due to nanomaterials, insights into the Leibniz Research Network Nanosafety and on nano-ex – a first aid application developed by DermaPurge at the Leibniz Institute of Polymer Research to effectively remove nanoscale particles from the skin. 
nano-ex: Award for best innovation for lab-equipment 2021
Wiley Analytical Science Award 2022 chooses nano-ex as winner of this year's competition
Innovative solutions and products for laboratory work are awarded annually by the specialist publisher Wiley Analytical Science. In the "Separation, Lab Automation & Lab Equipment" category, DermaPurge took first place with the innovation nano-ex.
Read more: https://analyticalscience.wiley.com/do/10.1002/was.00170292/full/ 
LABORPRAXIS reports on nano-ex
DermaPurge in the CHEManager Innovation Pitch
Effective skin cleansing solutions for occupational safety: Background article provides insights into development
CHEManager, the trade and business journal for managers in the chemical and pharmaceutical industries and related sectors, presents one innovative start-up every month im CHEManager Innovation Pitch. The latest pitch provides a deep insight into the development history, status and goals of our spin-off DermaPurge at the Leibniz Institute of Polymer Research Dresden – including upcoming product developments and an interview with the founders. 
The complete article and download as PDF via the following link (German only): https://www.chemanager-online.com/news/effektive-hautreinigungsloesungen-fuer-den-arbeitsschutz
nano-ex is nominated for Wiley Analytical Science Award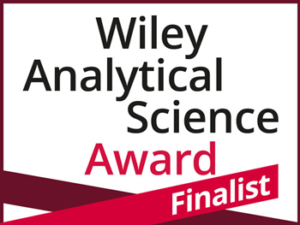 Jury of experts and users nominates nano-ex

Every year, the specialist publisher Wiley Analytical Science awards prizes for innovative solutions and products for laboratory work. This year, a jury of experts and users has nominated nano-ex in the category laboratory equipment. Voting is still possible until 31 September via the following link: www.was-award.de/com
dermatest confirms optimal skin compatibility of nano-ex
Very good skin compatibility dermatologically confirmed
The independent dermatological institute dermatest has awarded the skin compatibility of nano-ex with "very good". This seal is awarded for epicutaneous tests in which skin contact with the test product did not cause a product-related reaction in at least 30 test subjects. The epicutaneous test (patch test) is the detection of a primary irritant effect or a contact allergy (by provoking allergic skin reactions in already sensitised test subjects) through epicutaneous, localised and time-limited contact with the preparation under investigation.
Webinar for occupational health experts in Nanotechnology Research
First Webinar to introduce nano-ex: supported by the German accident insurance funds.
In order to present the occupational safety innovation 'nano-ex' to safety professionals at universities and research institutions in nanotechnology, DermaPurge is launching a webinar series in cooperation with the accident insurance funds.
nano-ex: a novel standard first-aid kit for occupational health in nanotechnology
nano-ex is now available within EU
If skin contact with nanoparticles occurs despite preventive measures when working with nanoparticles, nano-ex offers the first effective option for effective skin cleaning. nano-ex is soap-free and therefore TRGS-401-compliant, as the skin barrier is not impaired. nano-ex is suitable for all types of nanoparticles and removes more than 99% of all particles. nano-ex can be ordered immediately within the EU.