Effective removal of hazardous substances from the skin
We develop state-of-the-art skin cleansing products for occupational health and safety: whether as first aid applications or in daily use, our products are effective while always being gentle on the skin – so as not to damage the natural skin barrier when cleansing the skin of hazardous substances.
Chief Executive Officer
schubert[at]dermapurge.com
+49 351 4658 700
Jonas Schubert is CEO and co-founder of DermaPurge. Jonas started his research about the environmental behaviour of nanoparticles in 2014 at the University of Bayreuth and later at the Leibniz Institute of Polymer Research (IPF). Already during his doctorate, he began working with Max Schnepf on the development and patenting of the nano-ex. In the development of pak-ex, Jonas was motivated by his experience of over 22 years in the fire service as a respirator wearer, group leader and as a specialist NBC advisor in the hazardous materials fire brigade.
Chief Product Officer
schnepf[at]dermapurge.com
+49 351 4658 713
Max Schnepf is co-founder of DermaPurge and responsible for product development and production. Max researched and did his doctorate at the Leibniz Institute of Polymer Research (IPF) on the interaction of nanoparticles and polymers. Together with Jonas Schubert, he developed the patented formula on which nano-ex is based during this time. After expanding our product range with powder-ex and pak-ex, the next projects are already in the pipeline.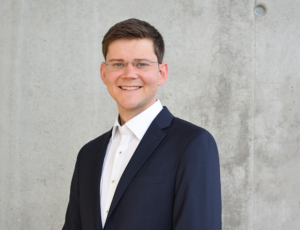 Business Development Officer
klee[at]dermapurge.com
+49 351 4658 1322
Felix Klee is co-founder and has been supporting the development of DermaPurge with business management know-how since 2019. From his many years as coordinator of interdisciplinary and international scientific consortia at the University Hospital of the TU Dresden, Felix brings to DermaPurge his experience in communicating complex topics, expertise in technology transfer and project management. 
• LinkedIn
Sales Manager powder-ex, nano-ex
woeller[at]dermapurge.com
+49 1575 2127635
Erik Wöller supports DermaPurge since 2021 in sales and marketing. As Sales Manager, Erik is your point of contact for DermaPurge's innovative product solutions and looks forward to exchanging ideas to find the best results for our partners and customers. With his experience in e-commerce and publishing, he complements the team with a focus on further increasing the publicity of DermaPurge. 
• LinkedIn
External Consultant
Quinn Besford is Junior Group Leader at IPF Dresden specialising on functional polymer architectures for theranostics and sensing. He has actively researched on theranostics in Melbourne, Australia, on cardiovascular polymers in Wuhan, China, and as an Alexander von Humboldt fellow in Dresden, Germany. He consults with Dermapurge on aspects related to nanomaterial-bio interactions.
• LinkedIn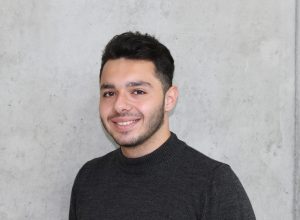 Administrative intern
Salah started his vocational diploma in business and administration.
He has been supporting DermaPurge since September 2022.
Salah supports DermaPurge in financial administration, logistics, marketing and communications. 
Innovation as a result of an occupational accident
DermaPurge is a technology-transfer spin-off from the Leibniz Institute of Polymer Research Dresden. The development was triggered by a laboratory accident: a student assistant had got a cadmium selenide quantum dot nanoparticle suspension on her skin despite the prescribed personal safety equipment (PPE).
A part of the suspension ran across the glove onto her skin. As there were no means available at that time to effectively remove the nanoparticles from the skin, we developed nano-ex. With DermaPurge, we bring the solution to our colleagues in nanotechnology.
Press Articles on DERMAPURGE